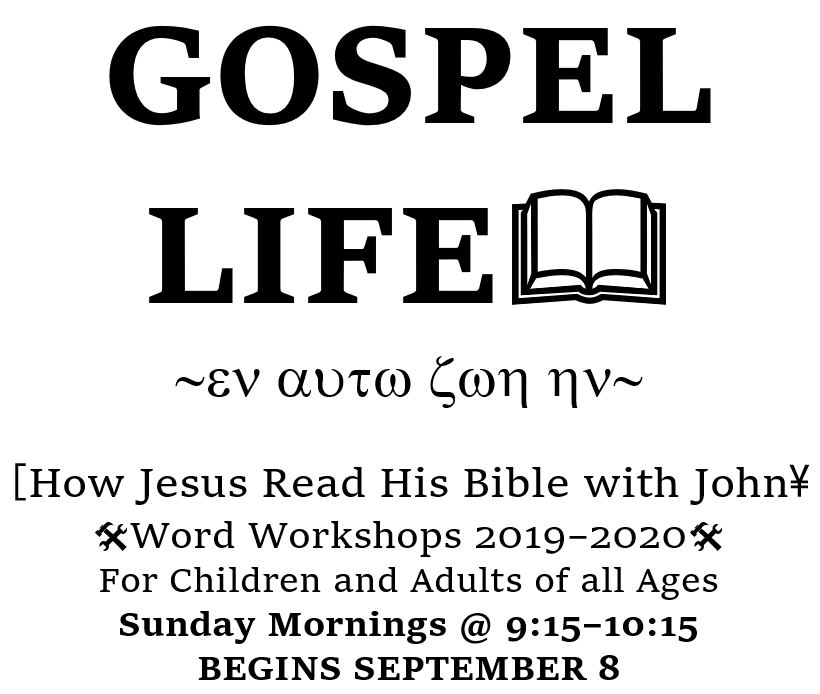 Our Expository Sunday School Program exists to help families Proclaim God's Excellencies from learning the same Bible text in each class with appropriate applications for each age group. Classes for students preschool–Adults are available at 9:15–10:15, running September (the Sunday after Labor Day)–April.
Teachers in the classes, from first grade to the adult class, are trained to guide students sequentially through a book of the Bible. We do this on Wednesday night in what we call Teacher Training Workshops. The teachers prepare their lessons to seek to show students the main ideas from a particular text of Scripture, then how they point to Jesus, and how it makes a difference in our lives.
Homework is provided for each class so parents can study the same passage along with their children and provide further insight from their own learning from the Adult class. Some parents use the material in family devotionals at home.
If you are interested in helping out please contact Pastor Adam.