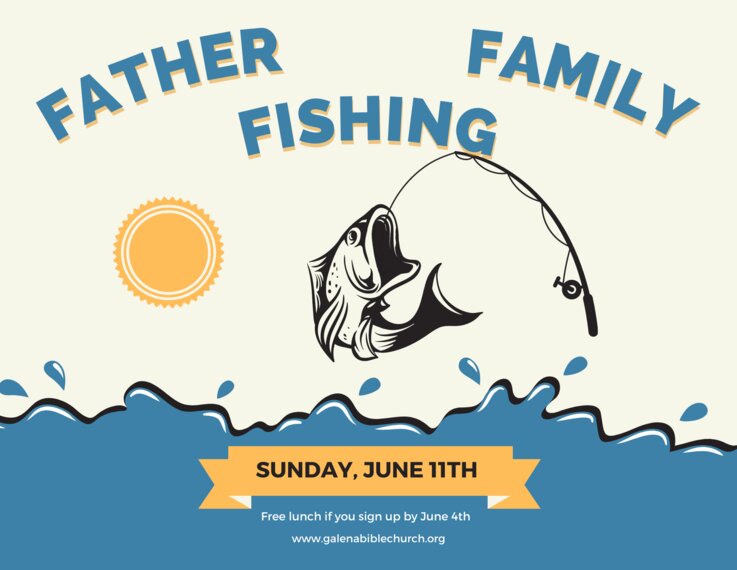 Fathers, this is an opportunity to build some family memories with your kids. You do not need to be an expert, just come and enjoy the time together. This is not just for fathers with young children, all ages are welcome!
Right after church we will have lunch together and then head out to a pond near Elizabeth.
Bait will be provided.
Sign up by June 4th for a free lunch.